Google Wi-Fi is chugging merrily along. The search giant promised to Wi-Fi 400 railway stations, and surely it is on track. Mumbai Central was the first to go online in January; Guwahati has become the 15th now. The journey took less than five months.
According to Google, more than 300,000 people are now using the free high-speed Wi-Fi each week that it has set up in association with RailTel and Indian Railways.
The question is: How do you find out that the station where you are waiting for a train to arrive is Wi Fi? More than that, how do you connect to Google's RailWire Wi-Fi network?
Five steps to connect
Step 1: Go to Wi Fi settings, and check if RailWire Wi-Fi network is showing on your mobile phone. If yes, select RailWire.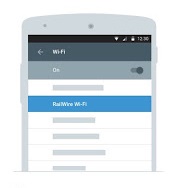 Step 2: Open the web browser on our phone, enter railwire.co.in in the address bar, and submit.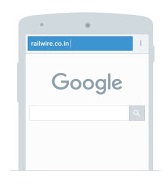 Step 3: Enter your mobile phone number in the Wi-Fi screen, and tap Receive SMS link.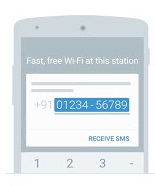 Step 4: You will receive an SMS. It will carry a 4-digit OTP (One Time Password) code. Enter the OTP code in the designated field on the Wi-Fi screen, and tap DONE.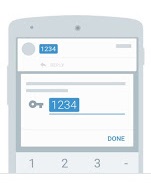 Step 5: A message announcing "You are Online!" will appear on your screen. Also, there will be a check mark confirming that you are now connected to the RailWire Wi-Fi network.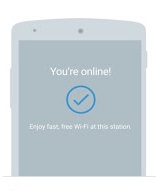 Return to your browser and start browsing the high speed network.
The journey ahead
The news is even better for the people of Mumbai. After Mumbai Central, Google plans to put 17 Mumbai suburban stations on the Wi-Fi map. These stations include Bandra Terminus, Borivali, Chattrapati Shivaji Terminus, Churchgate, Dadar, Kalyan, Kurla, Panvel, Thane and Vashi. By the end of the year, Google says, 100 stations will go online.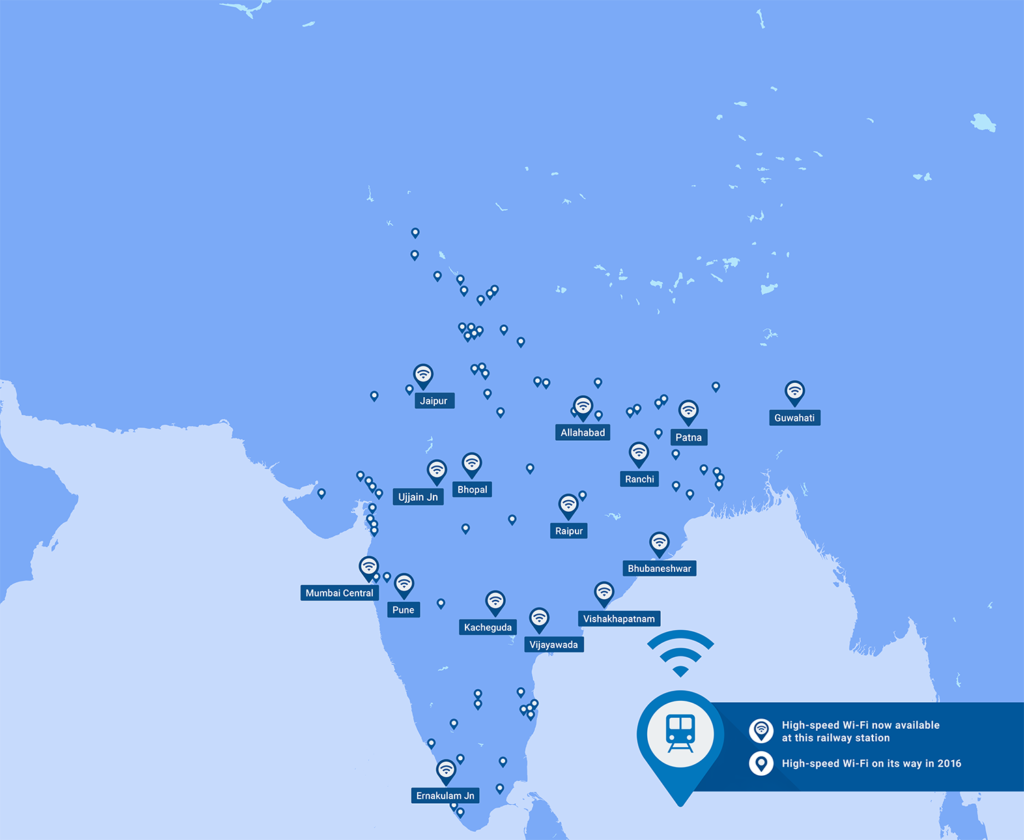 The railway stations where RailWire Wi-Fi network has been installed in association with RailTel and Indian Railways (Source: Google)
Google's target is to take Wi-Fi to 400 stations. This may take some time but for the 23 million travellers who board the trains every day nothing can be sweeter. They can now look forward to stream videos, send emails, update their Facebook pages and do much more while they wait for their trains to arrive.
Says Google: "The Wi-Fi will be entirely free to start, so you can stream and download to your heart's content. While there will always be some level of free Wi-Fi available, the long-term goal will be making this self-sustainable to allow for expansion to more stations and places, with RailTel and other partners, in the future."