All of us are familiar with the term clickbait. Facebook has now thrown a new term at us – engagement bait.
According to Facebook, an engagement bait is a post that "goads" people to like, share or engage with a post. The objective of such action, Facebook says, is to take advantage of its News Feed algorithm to get greater reach.
The Facebook decision will not only hit spammers hard but also make Social Media managers revise their strategies.  They have long been taking advantage of this loophole in engagement algorithm to boost company posts.
Facebook has found five kinds of posts that are being used to spam people. These engagement bait posts are:
# 1. Vote baiting: Posts that use the Reactions feature on Facebook to give a thumbs up to their products, hairstyles, lipstick colours, shoe styles, phone features, etc. Such informal polling is done by individuals and Social Media managers to generate greater user engagement. Since the objective of such posts is to trick people into giving their opinion, Facebook has decided to push down these posts in News Feeds. Facebook gives an example of one such post where the people were asked to indicate their New Year goal from four choices.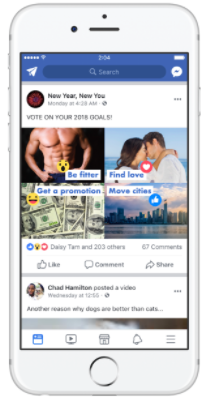 # 2. Share baiting: Posts used by brands, companies or dealers to promote products. They invariably bait people to share a post by promising gift hampers, phones or even cars. Once again, this is a smart tactic being used by Social Media managers to boost the reach of a post. The bait tempts people to share the post with their friends. Facebook cites the example of a post where a dealer asks Facebook users to share the post with 10 friends for a chance to win a convertible.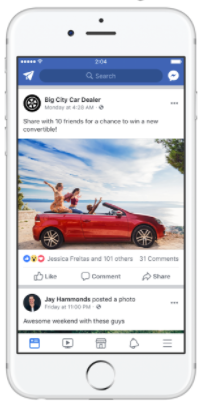 # 3. React Baiting: These posts urge people to like posts or indicate whether the post made them happy, sad, angry etc. An example of such post is "Like this if you are an Aries or Love this if you a Leo". People see these as fun posts, and enter their reactions, not realising the motive of such spammers which is to increase engagement.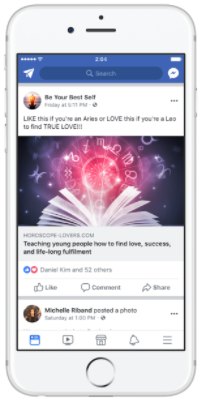 # 4. Tag Baiting: Another smart way of boosting a post. Brands encourage people to tag their friends who may like a special kind of wine or a piece of crockery or a daring dress. The rewards of tag baiting are high because the posts enable brands to reach their target audience easily.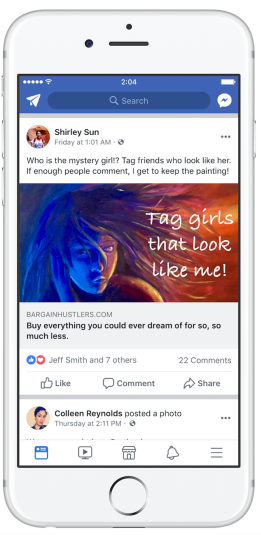 # 5. Comment Baiting: In such posts, individuals push users to comment Yes or No. This is a smart tactic because comments boost the reach of a post. Facebook gives the example of a user who asked people to say  "YES, ïf you love rock as much as I do". The comments need not be limited to Yes or No. There are posts that ask users to hit an emoji or punch a specific number to display their agreement or disagreement with the post.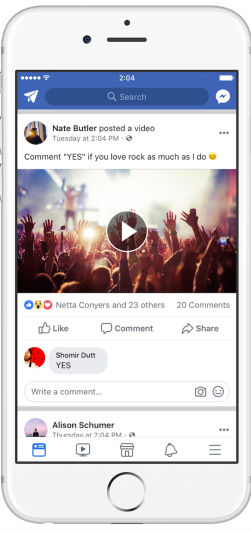 Facebook has decided to crackdown on this. Now, all engagement bait posts will be demoted in news feed. This is not all. The next step, Facebook says, is to penalise pages that flourish on engagement bait posts.
Already, Facebook teams have "reviewed and categorized hundreds of thousands of posts to inform a machine learning model that can detect different types of engagement bait."  The goal is to discourage spamming, and promote content that is genuine and adds value.
The move, therefore, will not impact posts that "'ask people for help, advice, or recommendations, such as circulating a missing child report, raising money for a cause, or asking for travel tips".
Facebook's objective is clear. It wants "to reduce the spread of content that is spammy, sensational, or misleading … and promote meaningful and authentic conversations on Facebook. "